A simple Joomla component which can display a table of eventsinchronological order. You can display titles with any linkanddates. You can select which events to choose - all, past orfuture.An event can be anything which may or may not be associatedwith adate.
Read more https://extensions.joomla.org/browse/new/extension/calendars-a-events/events/tf-event/?utm_source=feedburner&utm_medium=feed&ut...
Details

Category: Latest Extensions
Private messaging in Joomla with clear Inbox!
DJ-Messages is easy to setup Joomla PMS(PrivateMessaging System) that lets website userscommunicate witheach other by using a simple inbox/outboxsolution.
It is also integrated with DJ-Classifieds out ofthebox.
Contact system between users
DJ-Messages allows users to send private messages to otherusersregistered on the same website. Each user has their...
Details

Category: Latest Extensions
Introduction
HTTP/2 Server Push is a feature of the latest HTTP revisionthatenables the web server to preemptively send resources totherequesting client before the client knows that they are needed.Asa result, the number of round-trips that are required to fullyloada web page may be reduced, resulting in a potentiallylargeperformance boost (especially on slow cellular networks).
Installation
Details

Category: Latest Extensions
Today, we would like to share a quick rundown on PayPlans 4.0, as many ones had approached us on this matter. We thought it would be more appropriate to properly address this after the release of EasyDiscuss 4.1.2, read on to learn more.
Read more https://stackideas.com/blog/payplans4-timeline-and-easydiscuss412
Details

Category: Developer News
AM Quick Sale It is a package consisting ofacomponent and a plugin. In the bundle, they allow you to add toanycontent button selling files via PayPal. Your customers willbeable to receive files immediately after payment. Also implementedafree download and donation.
The main advantage of Quick Sale is theabilityto sell files not only to one seller, but also to hisfriends andfamily. Everyone with...
Details

Category: Latest Extensions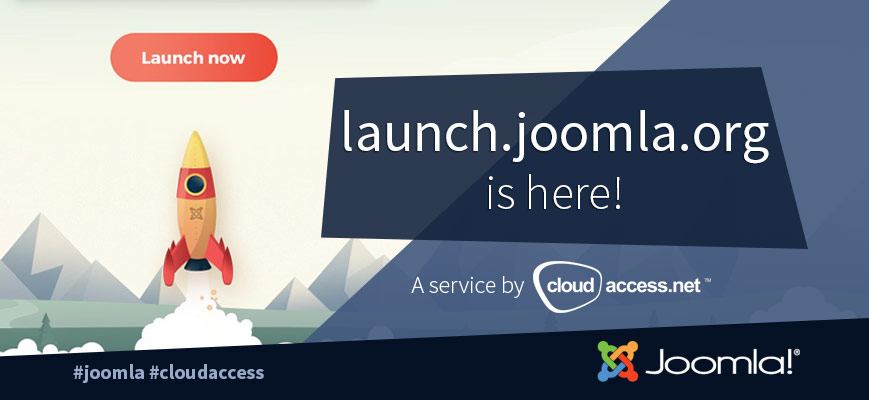 The Joomla Project and CloudAccess.net are equally excited to announce the launch of launch.joomla.org, the brand new platform to launch a free Joomla website and test upcoming releases to support the project by helping make our CMS the best it can be.
Read more https://www.joomla.org/announcements/general-news/5735-on-your-marks-ready-set-launch.html?utm_source=feedburner&utm_medium=feed&u...
Details

Category: JAnnouncements
Open Source Matters, Inc.
Full Board of Directors and Officers Meeting
Date: June 07, 2018
Time: 18:00 UTC
Total time of meeting: 1 hour 30 minutes
Attendees:
Rowan Hoskyns Abrahall (President), Alexander Metzler (Vice President), Luca Marzo (Secretary), Mike Demopoulos (Treasurer), Carlos Cámara Mora (Director), George Wilson (Director), Yves Hoppe (Director), Søren Beck Jensen...
Details

Category: JBlogs